Promotional & Branding In-Store Recommendations
Brand Strengthening, Increased Market Share, Increased Daily & Monthly Promo Sales

Quick Turn-Around Project display many possibilities using large and wide format digital printing capabilities to freshen up an existing franchise.

Overlay windows with a translucent vinyl giving the appearance of frosted glass in a band with the red mango letters either cut out or clear. Utilize the red mango symbol in a pattern pushing the brand subliminally. Overlay the frosted effect with an opaque red vinyl symbol for contrast and interest.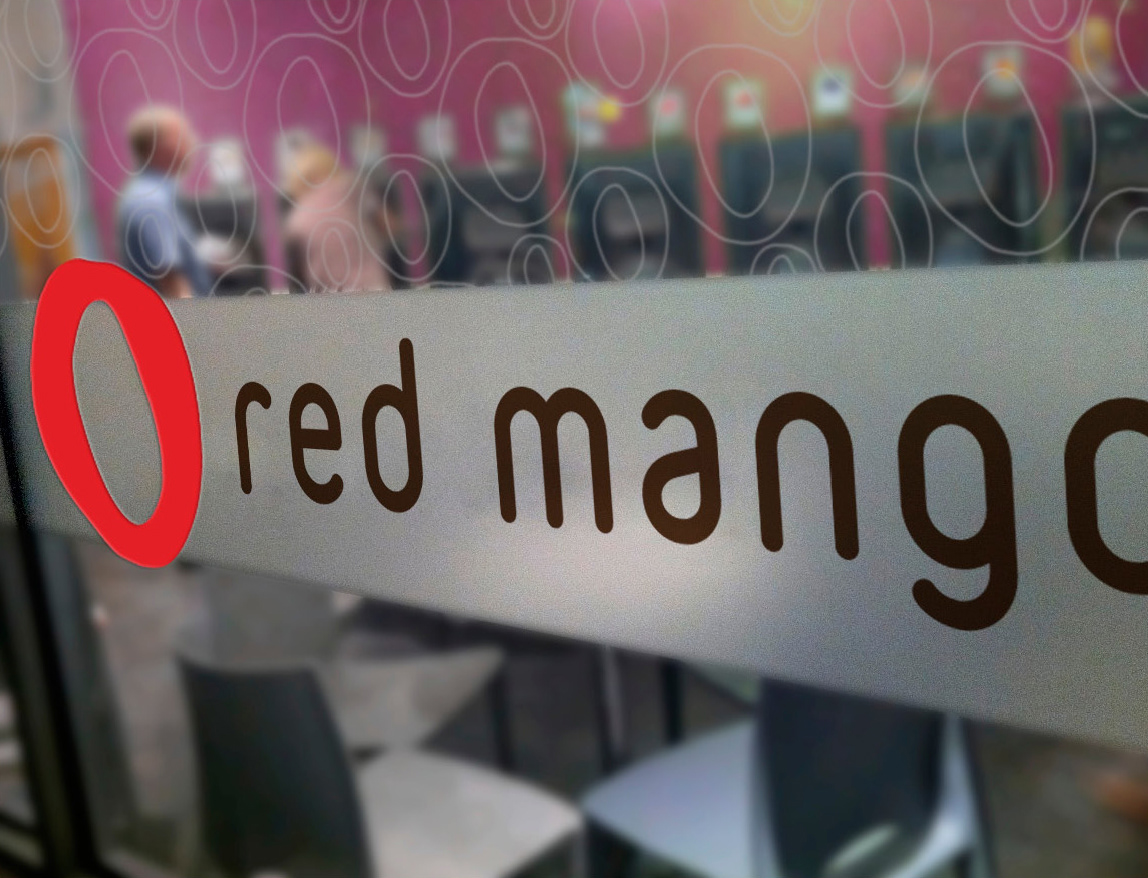 Low-Tach Adhesive Vinyl table graphics with general design or a monthly flavor design.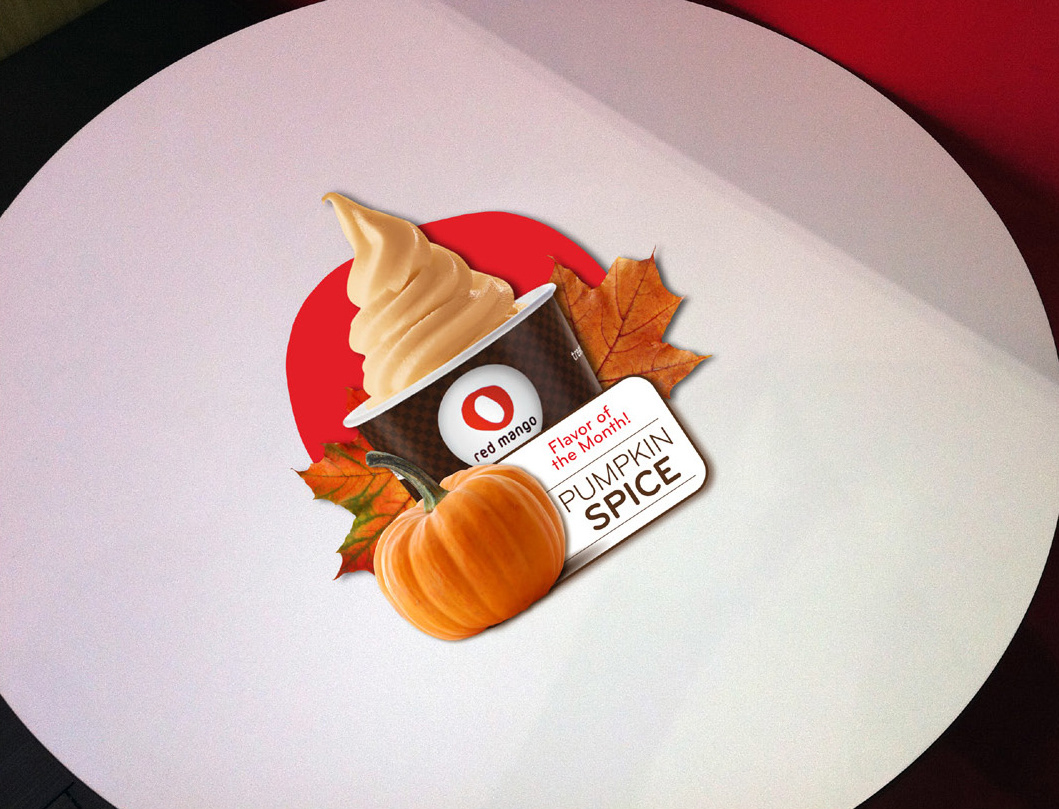 Ceiling graphics (direct print to ceiling tiles) with general design or a monthly flavor design.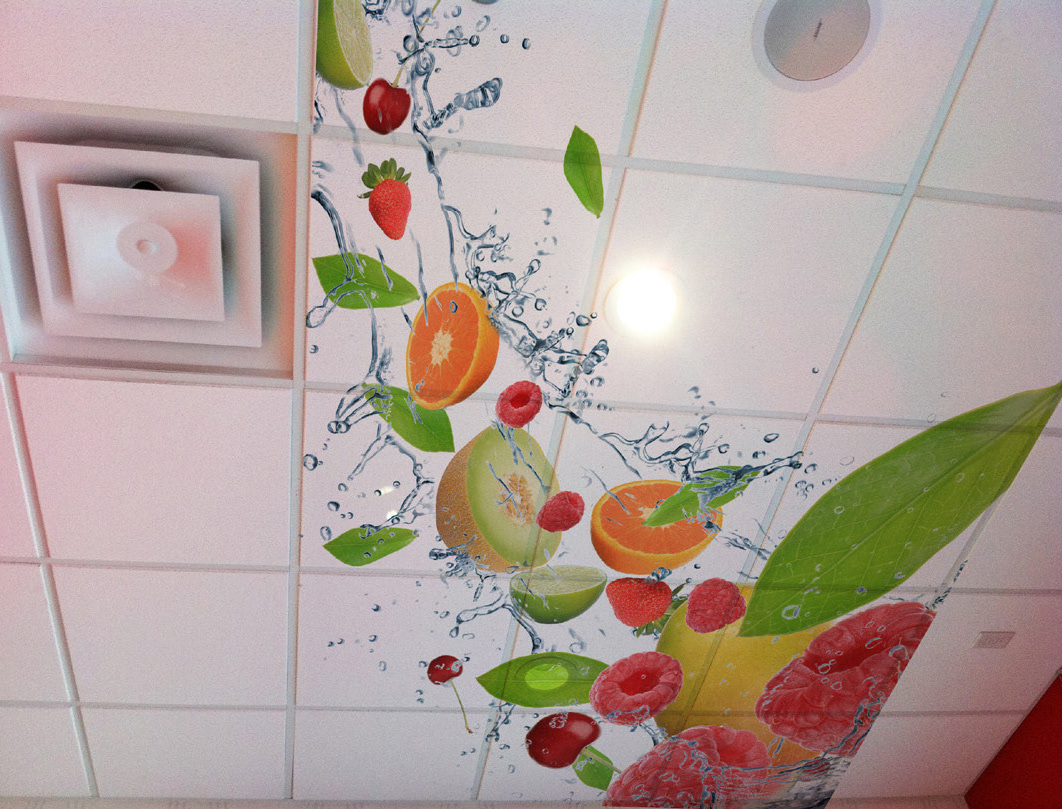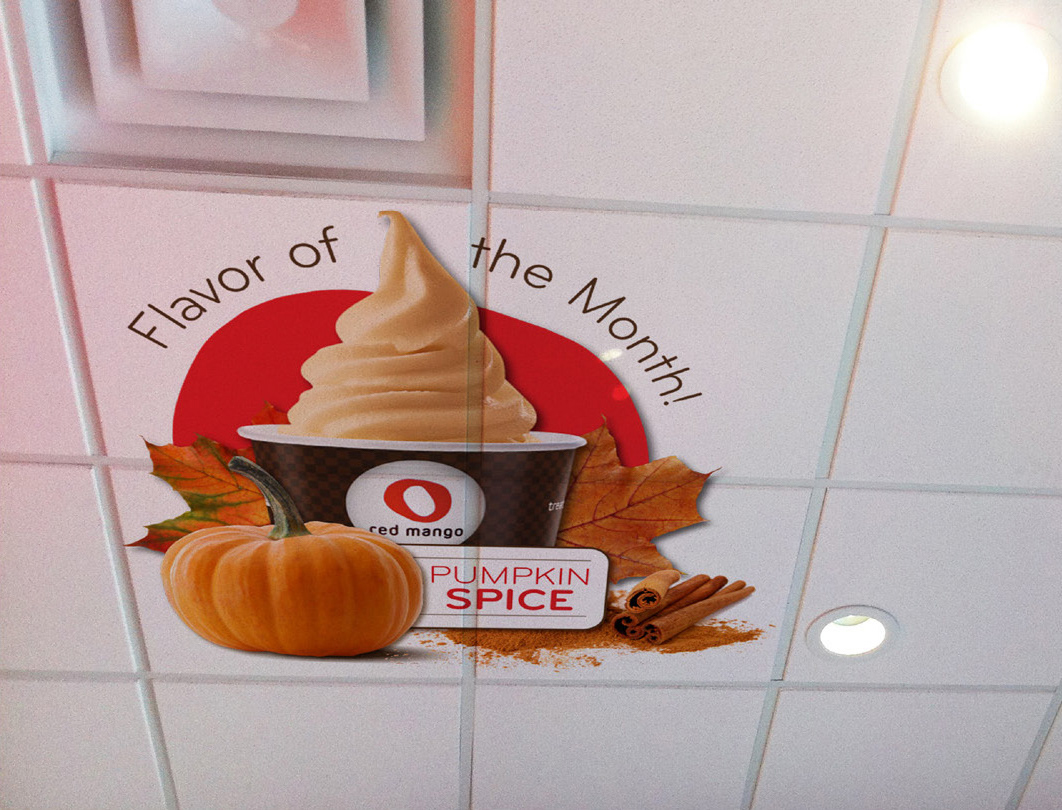 iCut Outdoor Signage, held to existing sign fixtures with velcro for added graphic flexibility.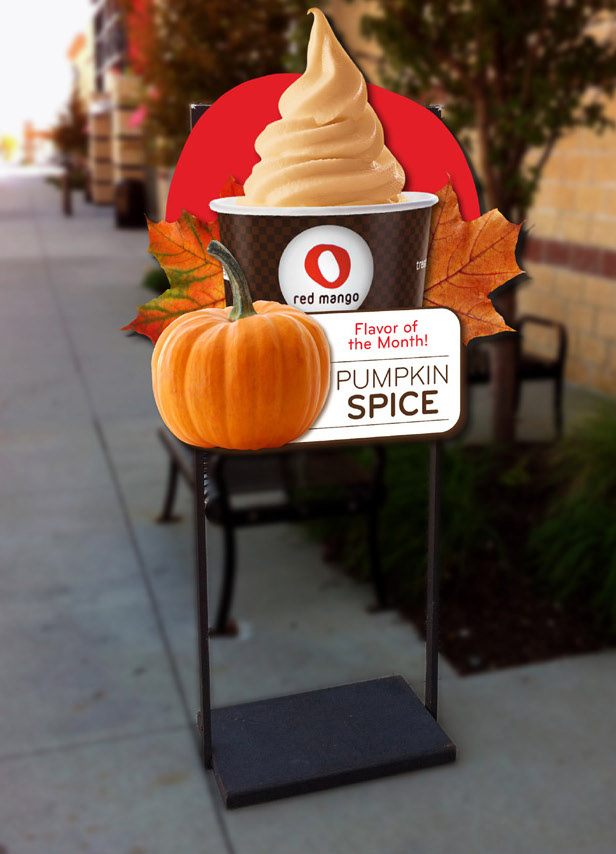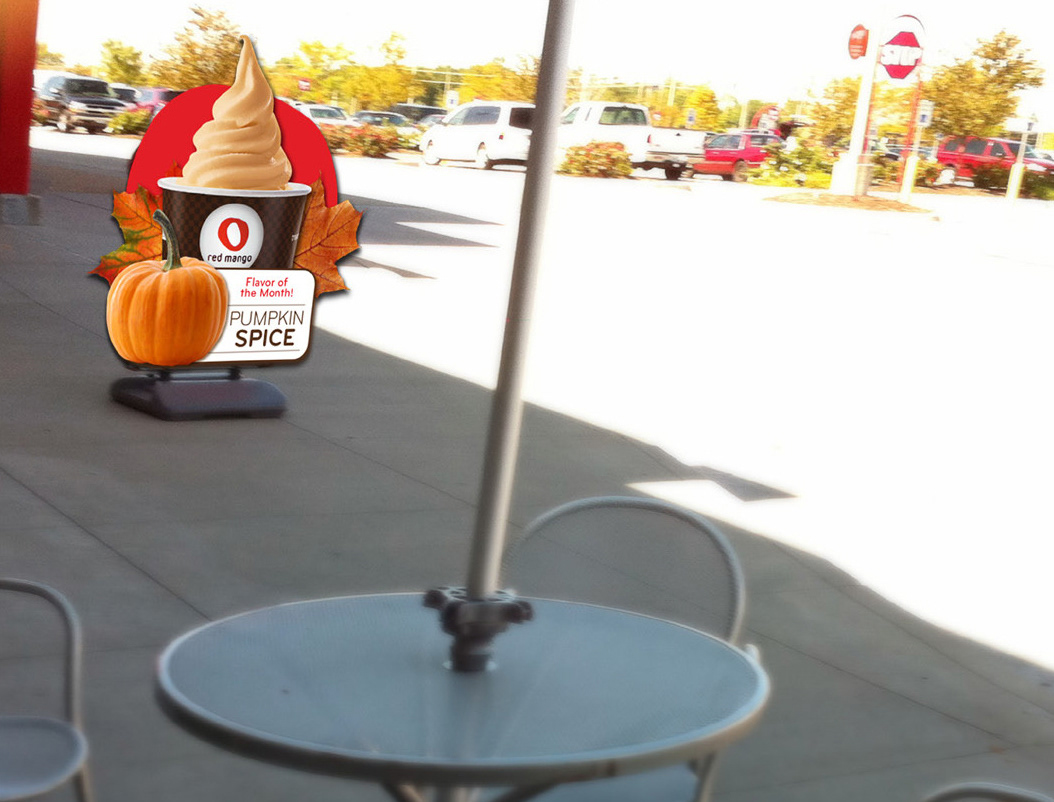 Multiple Indoor Applications, Snap Frame with signage letting images tell story and add interest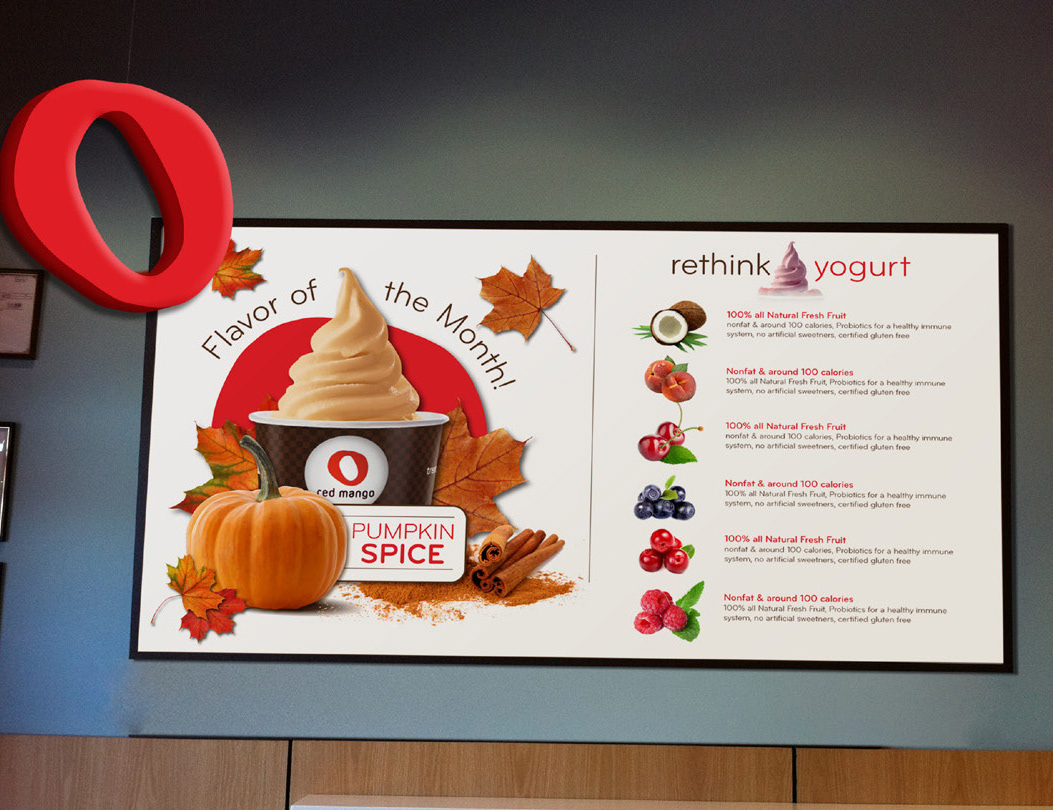 Topping area  - fruit graphics and frosted glass effect
Cup area  - fruit and logo graphics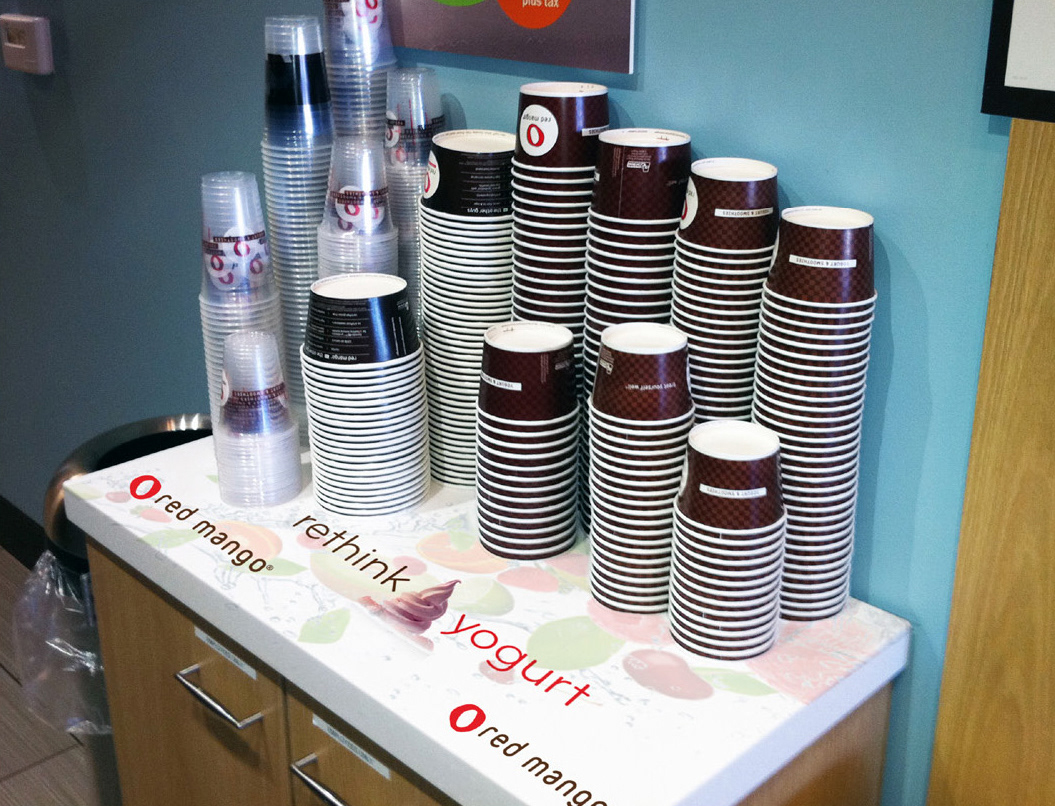 Dimensional logo element and promotional flavor of the month ceiling danglers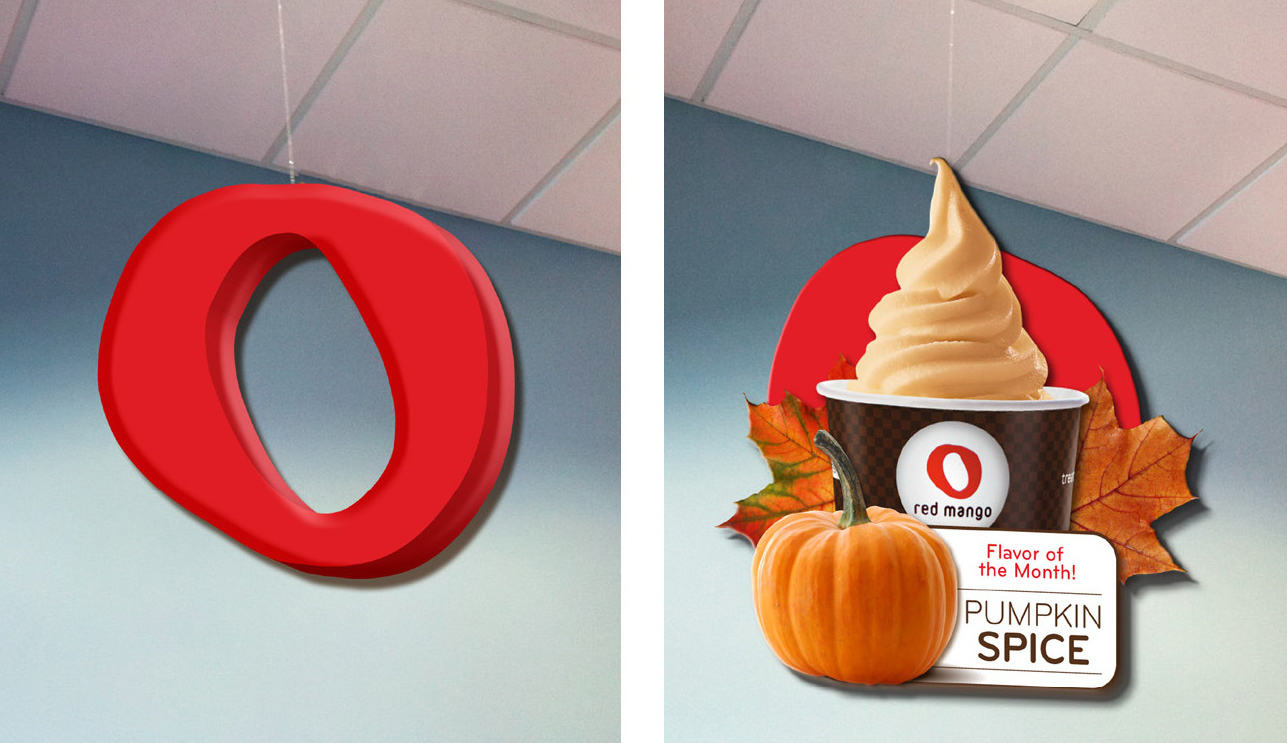 Indoor and Outdoor floor graphics, fresh fruit/toppings and flavor of the month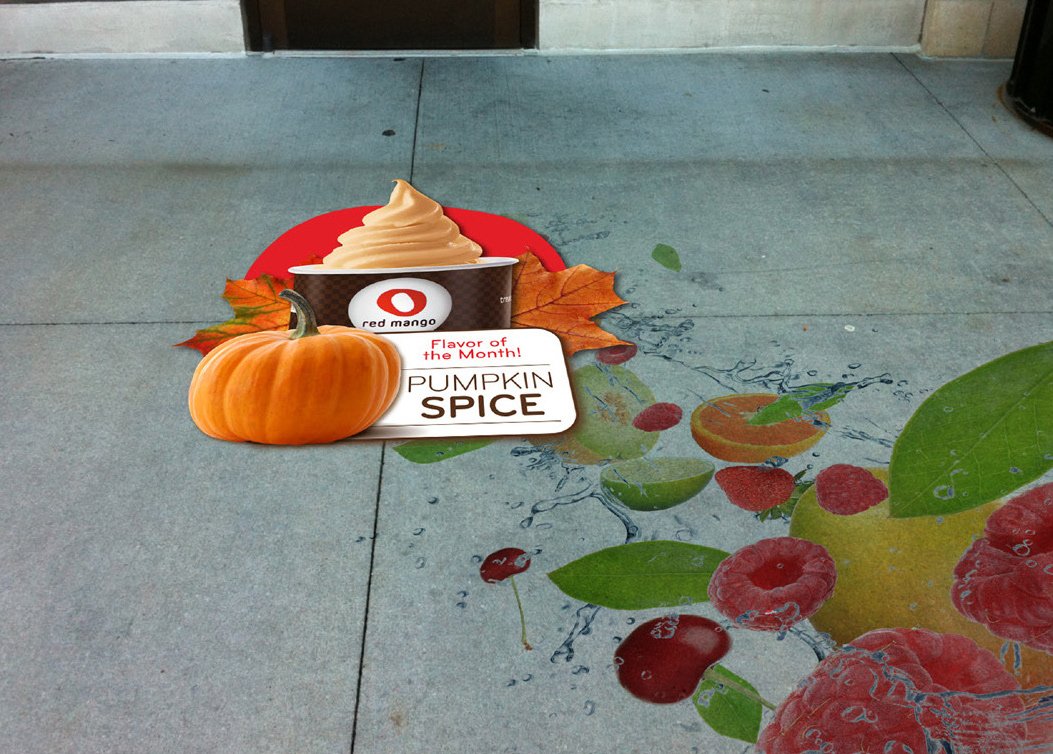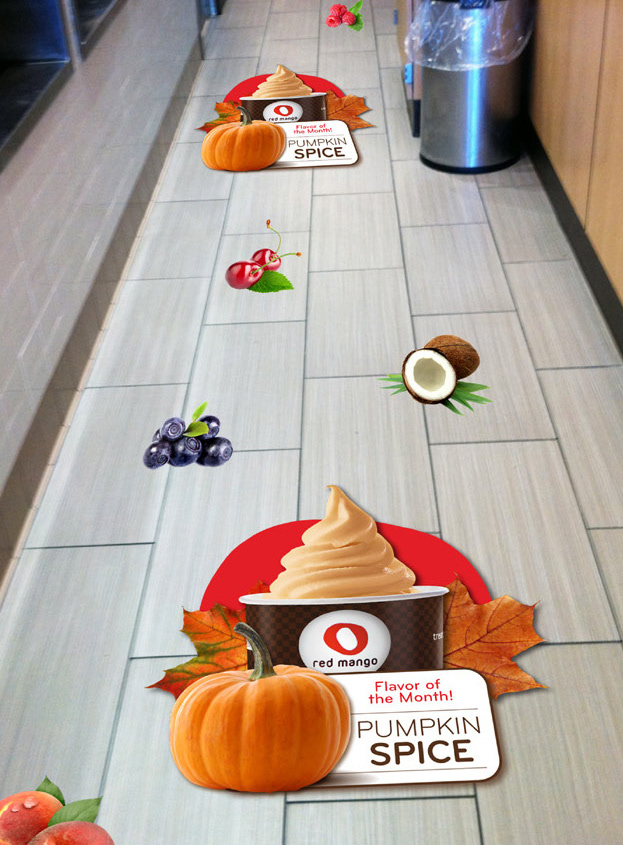 Flavor Cards using a much larger hero image as the focal point and draw in

Overview of the store, wall graphics to add texture and lighter surface behind the main iCut stand-off logos, floor graphics, ceiling graphics, ceiling danglers and more.